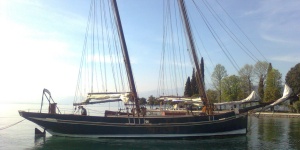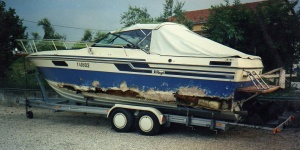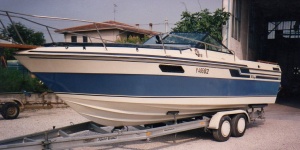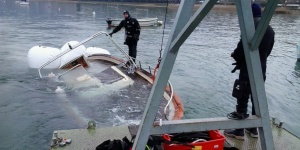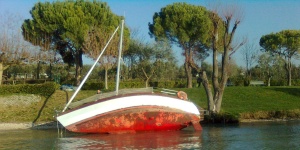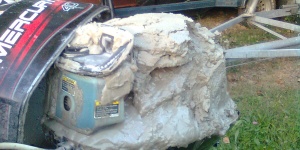 Guini Boat Yard on Lake Garda
The area of the shipyard company do repair works using wood, resin, paint, hardware and products in general, the best brands.
The works are carried out on boats of any type, for pleasure or business, and of any material, wood, fiberglass, steel, alloy and rubber.
It starts from the smallest repair to get to the full restoration of boats including the replacement of large damaged parts, we perform the painting of the topsides and deck, we do treatments with anti-fouling paints completely eliminating the old paint.
We install or replace accessories on board of the hull or deck as portholes, windshields, cleats, handrails, windlass or bow thrusters and we can make any customized stainless steel accessory.
We can decorate the interiors of the boat with the construction of new furniture or simply by modifying existing ones.
We offer an upholstery service for both internal and external, providing tailor-made cushions, curtains, awnings and canvas cover hull.
We carry out the ordinary and extraordinary maintenance on the engine or we can repower the boat with a new engine.
We carry out maintenance of the electrical parts and we are able to install any electrical or electronic equipment such as lights, GPS, radar, depth sounder, VHF radio, power generators, air conditioners and more.
We can supply any type of equipment on board, even as safety buoys, distress signals, first aid kits, fire extinguishers, ropes, fenders and more.
We offer sail and motor used occasion.
We have a storage service on the ground and mooring buoy berths.
We recover and we're towing boats and sunken wrecks or damaged due to collisions or atmospheric events.
Recovery of a sailboat aground